Stsmémelt
A Nation-based, community-driven, family-focused approach to Child & Family Services.
Our children are the future of our Nation. 
Currently, federal legislation, (C92), has legal force and effect and provides space for the Secwépemc to advance jurisdiction in relation to child welfare and family services. Leadership within the Secwépemc Nation have shared a vision for many years as it relates to self-determination and child welfare. The vision is (Stsmémelt) to implement a nation-based, family focused, community driven approach to child and family services. 
Stsmémelt (Children) is a movement that is based on: 
Secwépemc traditional governance

Legal traditional values 

Secwépemc stories 

Secwépemctsín 

Healing and family preservation 
Secwépemc law regarding child welfare was revitalized and will be used as the overarching support to guide the Nation. The Law is based upon principles guided by our stories and our oral traditions, passed down for generations. The foundation of this law is the four pillars: language, culture, connection to land and laws, and healing.
A decolonized and culturally aware model will be designed and will account for intergenerational impacts and trauma inflicted on the Secwépemc peoples and how that may impact parenting struggles. Communities will develop policy and procedures that suits their community needs and gain fiscal arrangements that are sustainable, needs-based, and consistent. The end goal is to assert full jurisdiction over child and family services, facilitate healing and provide community support for all Secwépemc children and families.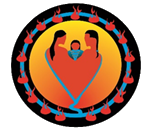 The Law of Stsmémelt & Kwseltkten is built upon Secwépemc legal principles as found in our oral teachings such as the Story of Owl, Coyote& His Hosts, Grouse Children, and The White Arrow of Peace. The Law highlights our responsibilities and obligations to our children, each other, and ourselves:
Yecwmeníl'e
Xwexwéyt te Kw'selktken
Knucwentsút-ce
Knucwentwécw
Kweséltk̓news
Méllelc
Slexléxs
Guardians of the Children
All My Relations
Help Yourself
Help Each Other
We Are All Related
Take Time for Yourself
Develop Wisdom
BILL C-92
The act affirms the inherent right to self-governing jurisdiction in relation to child and family services, including legislative authority in relation to those services and authority to administer and enforce laws made under that legislative authority.
Supports the Truth and Reconciliation Commission's Call of Action regarding Child Welfare.
Section 15 within the Act outlines the requirements of preventing First Nations children from going into care or being removed from their families due to socio-economic conditions.
This legislative affirms First Nations to make laws, policies and decisions about their children and families, according to their own traditions, practices, customs, and values.